Pharrell Williams and his wife, Helen Lasichanh, stepped out on the red carpet at the Academy of Motion Picture Arts and Sciences' 8th Annual Governors Awards this past weekend. Helen showed off her protruding stomach as photographers took bundles of pictures.
Pharrell and Helen's representative confirmed their expectancy with E! News in September. It appears that the celebrity couple has been trying to expand their family for some time now as a source close to the couple tells media that the two have "been wanting another child for a while."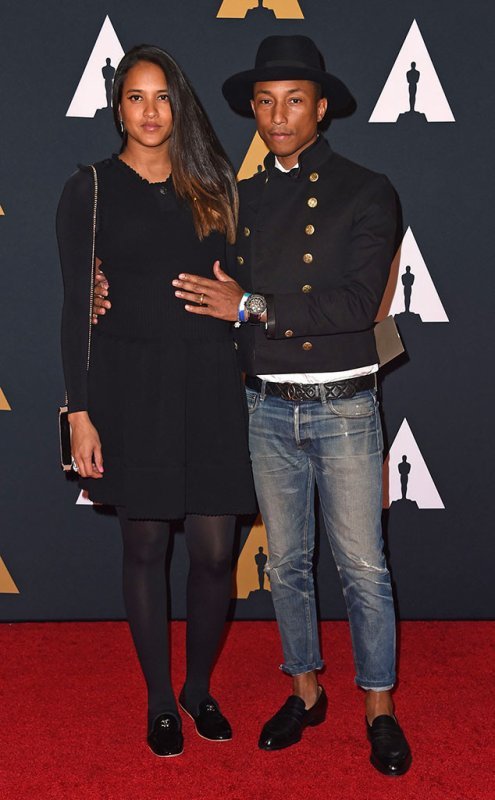 It has been eight years since Pharrell and Helen had the thrill of a newborn in the house. The celebrity couple's son, Rocket, was born in 2008 and has brought immense joy ever since.
"My son teaches me, it's crazy, he teaches me [about games]," Pharrell said of his little one during an interview with ABC News in 2014. "It's crazy," the star added. "This is one of those times in your life when you're like think about that one interview when someone asked you a serious question and that just hit me just now, when you asked me about my son and my answer to you is 'He teaches me,' like that's bizarre to me."
Rocket will definitely be able to refine his teaching skills when his younger sibling arrives in coming months. The newborn will be Pharrell Williams and Helen Lasichanh's second child.