The popular children's station Nickelodeon encouraged their viewers to "pick the President" on October 28th via their website.  By encouraging them to take part in the electoral process many children are looking to their parents and asking serious questions about the vote.  When talking politics with your child, what do you say?
Two thousand kids and teens were surveyed by kidshealth.org and asked what they thought about the upcoming presidential election and if they felt that it would impact them in any way at all. Surprisingly enough, all of the kids ranging from the 8-year-old video game addict to the teenage habitual texter, had something to say.  An overwhelming 75% of the kids interviewed and 79% of teens all said that they thought that the outcome of this election could change their lives and nearly half of the teens felt that they, in some shape, form, or fashion, helped to influence their parents' decision on a candidate.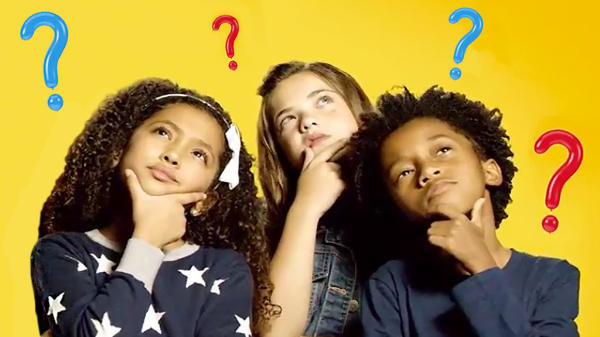 As parents, we don't realize that our children are indeed listening to the myriad of political campaigns on tv, online, and radio or paying attention to the signs and bumper stickers. But, they are. Kids are concerned about the same things that adults are, maybe not in the same way, but they think about health care, the economy, jobs, wars, and climate change, especially if they follow Leonardo Di Caprio and Jaden Smith. In fact, as a result of the survey, researchers found that kids ranked issues like gas and food prices, education, health care, war, and the environment — as "very important" to them.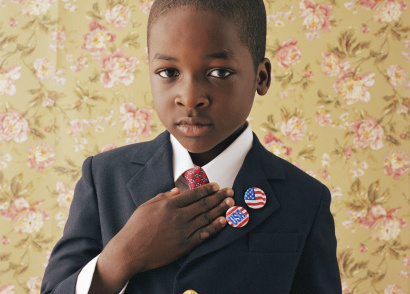 Knowing what your kids think about these issues, might just affect how you vote.  Talking about the upcoming election will not only help to promote learning about civic responsibility, it will also help to develop critical thinking skills, and will allow you, the parent, to clear up any misconceptions your kids may have about what has been said or insinuated about a candidate.  If their opinions differ from yours, that is okay. This is a teaching opportunity and chance for you to learn what they think and why. Be positive in your conversation and reassuring, calming any fears that they may have about the election or future of the new president.
Last but not least, suggest that they get involved. They are never too young to voice their concerns and exercise their rights to take action about whatever issues they are passionate about. Don't forget, to cast your vote! If you can, take your children with you so that they can see the Democratic process in action first-hand, letting them know that everyone's vote does indeed count.