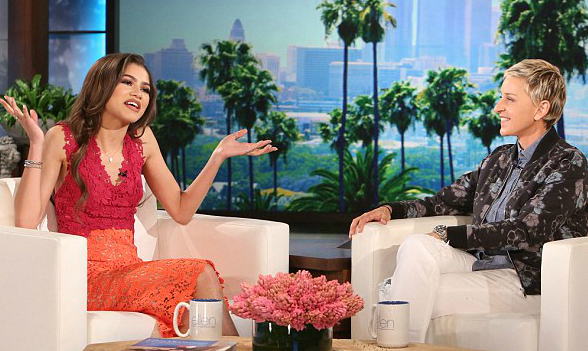 Zendaya's upcoming role in Spider-Man is top secret. The young star recently stopped by the Ellen DeGeneres show to confirm her newest gig and discuss the auditioning process that involved a lot of hard work and dedication.
"I can't say anything else other than I'm going to be in it," Zendaya told Ellen. "It's very exciting," she added.
Zendaya didn't recrive any favors in scoring her new role despite her years of television experience as a Disney star. "When it comes to the acting space, I'm basically unknown," she shared. "I've never been in a real movie before or anything like that, so I had to start from the bottom like anyone else."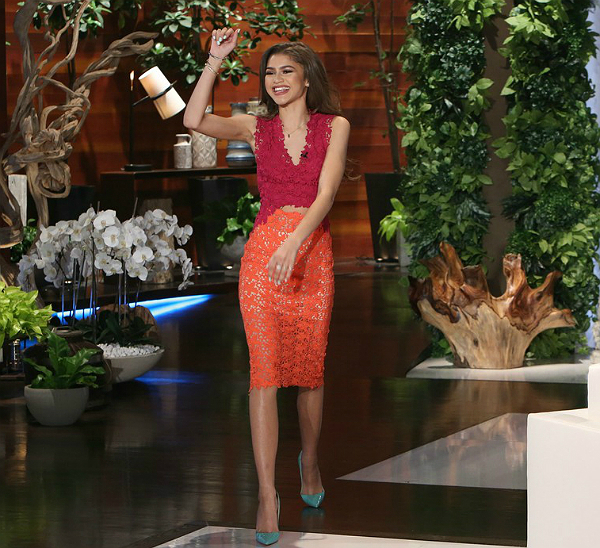 The K.C. Undercover star further explained, "I auditioned and auditioned and auditioned and [broke] down those walls because a lot of people do have that pre-conceived notion of who I am based off previous things I've done, so you got to really break that down and go hard, put in the work, take all the meetings, take all the auditions."
Zendaya will work alongside Tom Holland who will star as Peter Parker in the film. John Watts will direct the upcoming Spider-Man sequel.
Photos: Michael Rozman/ Warner Brothers