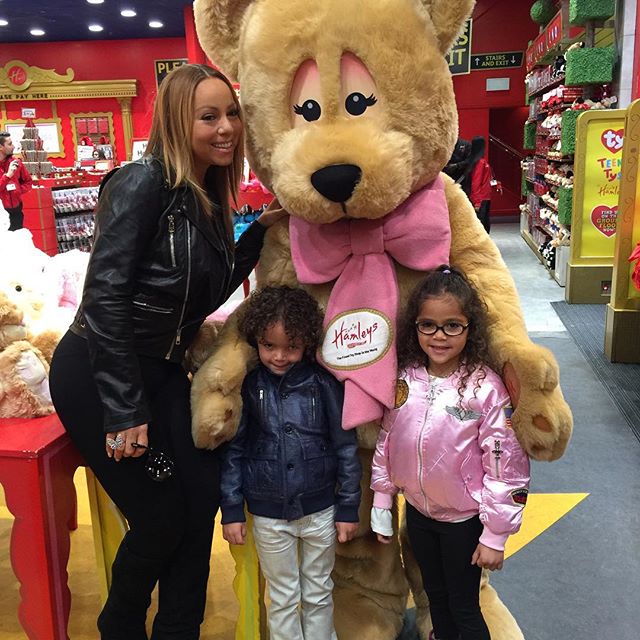 Hugs and kisses from Mariah and the kids. The 'Obsessed' singer took her kids to Hamley's Toy Store this past weekend where they lavished in the joy that fun brings.
It seems that Monroe and Moroccan couldn't stop smiling while surrounded by thousands of toys. The little ones took a number of pictures with the store's mascot and picked out a few products to take home. One candid featured Monroe hugging the Hamley bear. The little one was in fashion sync with the mascot as both she and the bear wore pink. Moroccan was in a world of his own as he discovered interesting toys.
https://www.instagram.com/p/BDJl0kJreDI/
The twins are finding their own passions in life while continuing to develop their stage presence. Mariah has given Monroe and Moroccan several opportunities to greet fans during her shows, and Nick Cannon, the twins' father, sometimes brings the kids backstage to reveal the details of show business. Although the kids are getting their share of exposure in the industry, Nick is not necessarily hoping to rear the next child or teen star.
"I just want them to strive for something greater than entertainment," the star father said during one interview. "I'm one of those believers in teachers, professors, heart surgeons. That's what I'm rooting for. If I could get a scientist, that'd be amazing."
Monroe and Moroccan will turn five years old on April 30, 2016.
https://www.instagram.com/p/BDJlrkfreCn/