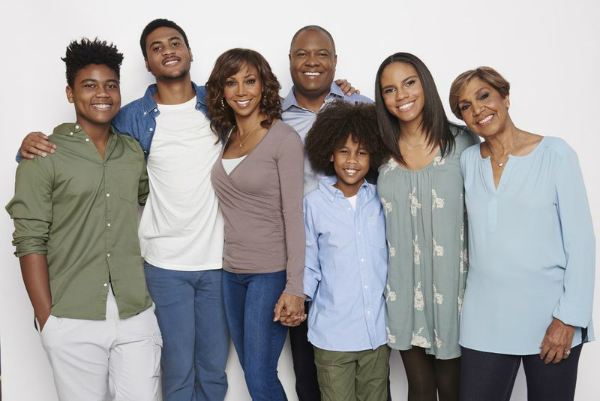 The Peetes are gearing up for their reality series debut. Holly Robinson Peete tells Fox News that viewers should expect a myriad of emotions to arise while watching the show.
"Remember the show 'Run's House' on MTV? So if 'Run's House' and 'Blackish' had a baby it would be 'For Peete's Sake,'" Holly says of her show. "It's humor, heart and tension and we cover the autism which I've never seen in a reality show before, a young man trying to get a job and fit into society so I think those images are really powerful and should help with awareness. We talk about Rodney's post-football issues and that transition. There are moments when we get real but mostly it's funny and light. My mom is 80 and dating so there's that. I feel good about the platform and I'm excited about it."
Mrs. Peete is also pretty thrilled to have her book, Same But Different, on the market. "I think what was really interesting for us was our son becoming a teenager and what that brought and the unique perspective to have my son and daughter be twins and go on this journey together," the actress explains. "We thought it would be an awesome way to chronicle teen life on the autism express through the eyes of these twins, one with autism, one without and we thought that would be a really unique approach and an awesome voice to tell the story."
Same But Different has served as a sort of catharsis for Holly and the family since Ryan, the actress' daughter, is heading off to college while her twin brother, Rodney Jr., remains at home. "His twin sister is about to go to college and in some ways that's reminded us of the [autism] diagnosis all over again," Holly shares. "It just reminded us of his deficits and what he can and can't achieve, and it's reminded him. He's been very vocal about being frustrated — what can he do, what can he do well and [being] faced with, 'My twin sister is going off to college but I'm not.' It's a difficult transitional period for us right now so to have the book coming out right now feels very cathartic."
Holly Robinson Peete has four kids with husband Rodney Peete Sr. Ryan and Rodney Jr. are the couple's oldest children.