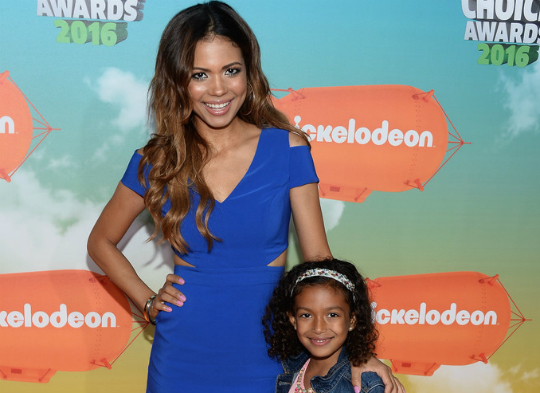 Jennifer Freeman and her daughter, Isabella, stopped by the 2016 Kids' Choice Awards on Saturday. The ceremony was held at the Forum in Inglewood and recognized a number of young stars for their accomplishments in the industry.
Actress Zendaya Coleman was given the Favorite Female TV Star award for her role in K.C. Undercover. The star thanked young fans who picked her for the award and promised to offer shows that are created for kids while continuing to be a positive role model.
Jennifer Freeman hopes to be a sort of role model herself. The actress is preparing to launch several projects that will help her connect with fans who are moms. "I love my daughter with all my heart," she shared on Instagram. "I love being a mom more than words can describe and I want you to know that we are in this motherhood journey together. You are not alone! That is why I'm launching so many NEW things!"
One of her "new things" is a YouTube channel that features Jennifer at home. The actress will share everything from motherhood tips to recipes in the space.
Jennifer has one child with ex-husband Earl Watson.
Photo: Getty Images