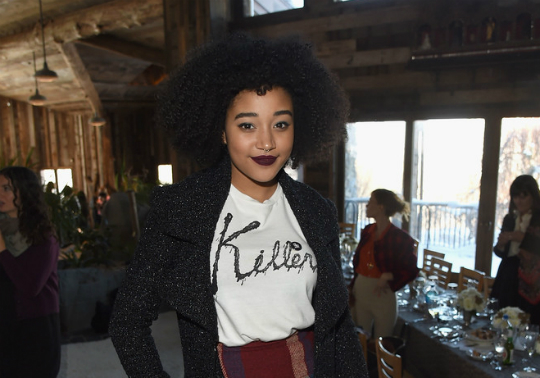 Amandla Stenberg is adding to her list of motion picture showings. The young star is one of several teens featured in the Sundance film As You Are, which was created by 23-year-old filmmaker Miles Joris-Peyrafitte.
The movie centers around the friendship of two teenage boys and the girl, Stenberg, who comes between them. Contrary to most coming-of-age films, As You Are represents teenagers in the most dignified manner. Joris-Peyrafitte's approach is similar to a detective story as interrogation and flashback moments are featured throughout the movie. Amandla's character is certainly presented as a mature teen and her style is impeccable.
Stenberg is definitely the right person to portray the girl's role in the film. The young star shared her views on race last year to the praise and criticism of many. "I really didn't think it was going to be so controversial," she said during a conversation with Vogue. "And then to have the label of 'revolutionary' pinned on you afterward felt really daunting." She went on to tell the editorial that the scrutiny was "worth it because when people come to me and say, 'I'm more comfortable in my identity because of you,' or 'I feel like you've given me a voice,' that's the most powerful thing ever."
Be on the lookout for As You Are in the future.