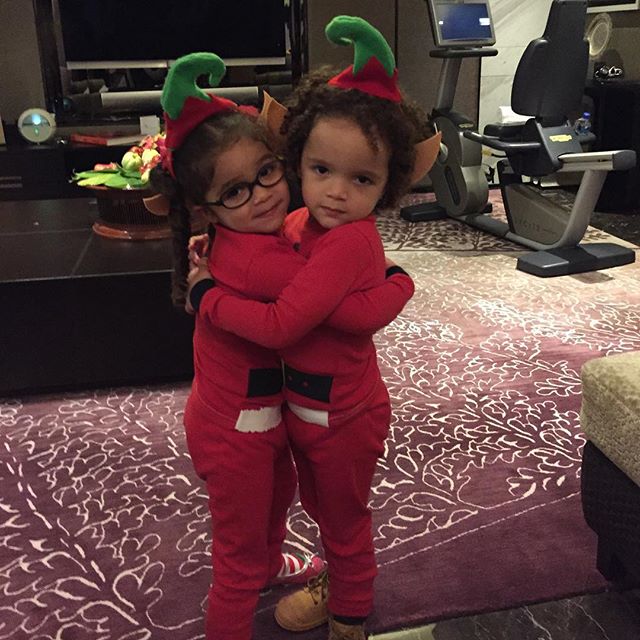 Monroe and Moroccan view their mom, Mariah Carey, as an angel. And dad? Well, he's just silly. Nick Cannon tells fans that his kids are heavily influenced by their mother's worldwide stardom.
"They get to see [Mariah] in every aspect, travel the world and on the stage," says Nick. "Mommy is an angel, a goddess to them and Daddy's silly. It's kind of cool for them to watch how they embrace entertainment. It's almost something that's very a matter of fact to them."
Another thing that is matter-of-fact to the twins is their Christmas list. "Every toy commercial that's on Nickelodeon the kids want. They got it down, Mommy's getting me this, Daddy's getting me this, Santa's getting me this. They use the gadgets better than me, every tablet etc."
This will be Monroe and Moroccan's fourth Christmas. Nick and Mariah have celebrated nearly every major holiday together with the kids despite separating last year. It is presumed that they will be ringing in Christmas as a family as well.