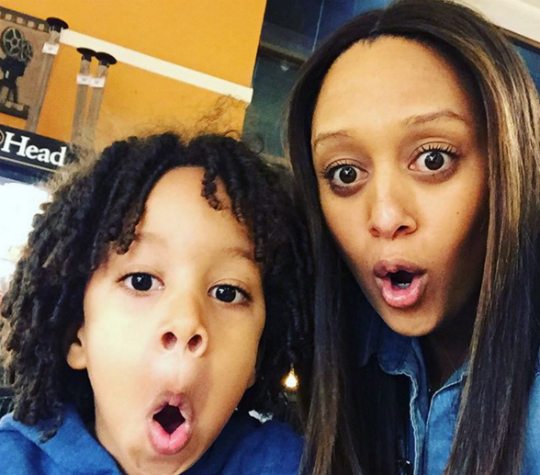 Tia Mowry-Hardrict is not planning to become a mom again anytime soon. The actress tells media that she is focusing on her career and family of three at the present.
"I think right now I am focusing on my career," says Tia. However, "I do want to have another child someday, I just don't know exactly when. When it comes, it's going to come."
Cree is definitely on board for a little brother or sister and has been getting a lot of practice with his nephew, Aden. "They are basically like half brothers," says Tia. "When you see them hang out with each other, it moves my sister and I to tears. You really see that this is blood. They like really love each other, and Cree's always taking care of Aden and making sure that he's okay. It's such a beautiful sight."
It has always been Tia's mission to teach her son about compassion. "I want to teach him that love shouldn't be earned," says the actress. "Love should be something that we as humans just provide. It doesn't matter how rich you are, how poor you are, your color, your sexual orientation."
Cree is Tia and Cory Hardrict's only child. He celebrated his fourth birthday in June.