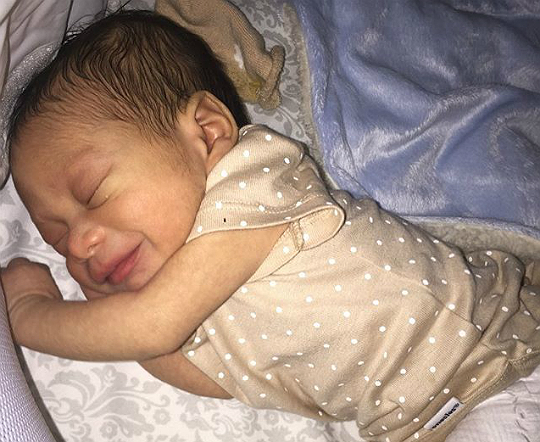 "Shhhh he's shweepy." Benzino and Althea Heart shared several pictures of their son, Zino Antonio Scott, with fans this past weekend.
"He loves to eat and sleep……and smile," shared Benzino along with a cute candid of baby Zino. The newborn was smiling from ear to ear while resting in bed. Benzino uploaded another photo of his son smiling while sleeping and wondered "what he's dreaming about that's making him smile."
Benzino and Althea welcomed baby Zino a few days ago. The couple announced their expectancy in May and revealed that they were having a boy via Instagram a few weeks later. "HE'S COMING," exclaimed Benzino. "It's a Boy," added the star. Althea also commented on her son's impending arrival. "NOVEMBER 10th IS THE DUE DATE," said Heart.
Baby Zino is Benzino and Althea's first child together. Benzino has four kids in all. See more pictures of baby Zino below!