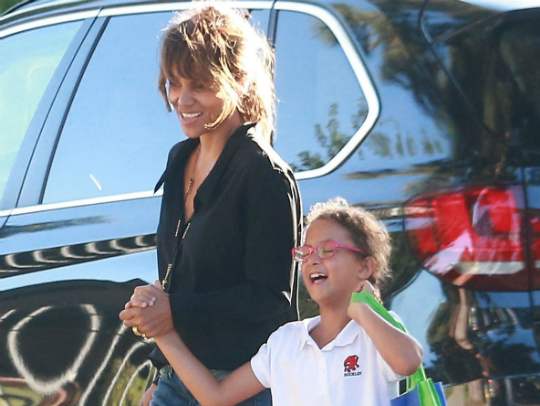 Nahla Aubry is all smiles! The youngster was photographed earlier this week while walking alongside mom, Halle Berry, in Beverly Hills. The two were holding hands and smiling from ear to ear.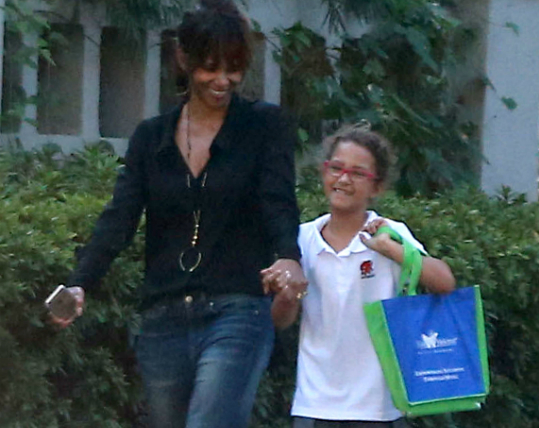 Halle and Nahla werephotographed a few days ago. The mother and daughter were coming from a friend's house while conversing with one another.
Berry has been spending more time with the family since finding a balance between work and home. "It was tough last year," says the actress of having a newborn while working on the set of Extant for the first time. "I sort of got my sea legs, as they say," adds Halle. "I was nursing my two-month-old baby when I started ['Extant']. The hours were brutal. I just was like a deer in the headlights. This year I was much more prepared."
Halle Berry is the proud mother of two kids. She gave birth to her son, Maceo, on October 5, 2015. He is the actress' first child with her husband, Olivier Martinez. Nahla is Halle's daughter from a previous relationship.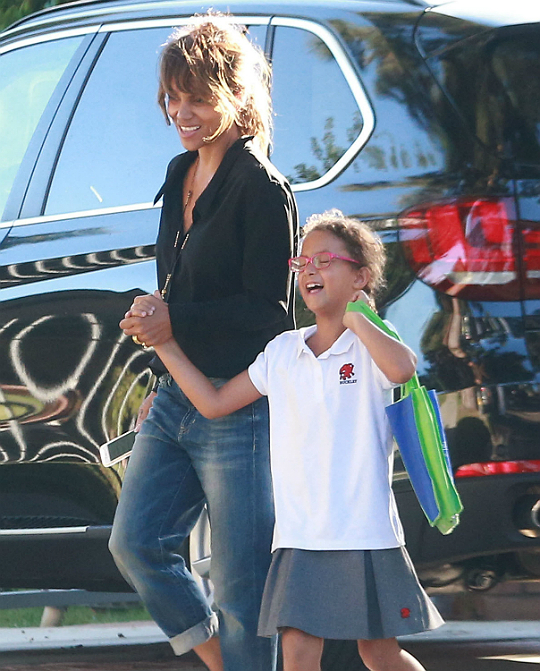 Photo: FameFlynet, Inc.