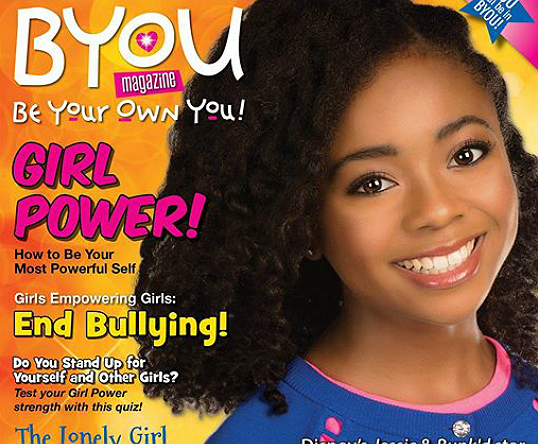 Skai Jackson will be the face of anti-bullying on the cover of the upcoming issue of BYOU magazine. The 'BUNK'D' star, along with the publication, will be promoting the theme 'Girl Power,' which seeks to encourage self-confidence.
Bullying is on the rise in this era of social media. Statistics show that kids growing up in today's world are twice as likely to be taunted by their peers because of sites like Facebook and Twitter that allow constant contact with classmates. This month's issue of BYOU seeks to put an end to harassment by inspiring girls to love themselves and support others.
Skai is certainly the ideal young star to promote such positivity as she is always encouraging aspiring entertainers to pursue their passions. "Never give up on your dreams, and if you really want to do something then go out and try," said the Disney star during an interview earlier this year. "When I auditioned for 'Jessie,' if I didn't get it I wouldn't have been sad because it's like, 'At least I tried.' So never give up on your dreams," explained the teen.
Skai Jackson is best known for her role as Zuri on the hit Disney show Jesse, which aired from 2011 to 2015. She is currently starring in the former show's spin-off called BUNK'D, which airs weekly on the Disney Channel. Catch Skai's full interview with BYOU in the magazine's current issue that is available at newsstands nationwide.