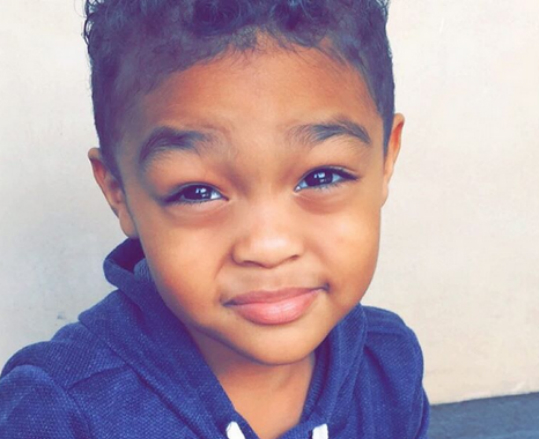 Fake it until you make it! That's was Sire Jackson does when he doesn't feel like smiling for the cameras. According to the little one's mom, Daphne Joy, her son knows how to fake it for the cameras.
First, Sire shows a little teeth at the request whoever is taking him a picture. When the little one gets tired of taking pictures, he simply says, "No more."
Daphne gave fans an example of her son's photo-taking skills. "Annnndddd here's the 'smiling' pic we got," shared Daphne along with the above picture. "But it's really more like, 'I really don't want to smile but since your forcing me to, here."
Sire is certainly getting lessons on being in the spotlight from his dad. Curtis "50 Cent" Jackson brought him along during an interview with E! News earlier this year. The rapper encouraged his son to interact with the audience and told Sire "that girl is hot" when the idea of him and North becoming playmates was presented.
Curtis Jackson has one son with Daphne Joy. See video footage of Sire's smiling sessions below!
Smile, Sire!
https://instagram.com/p/81fsnvI8wd/
No More!
https://instagram.com/p/81fb2EI8_9/