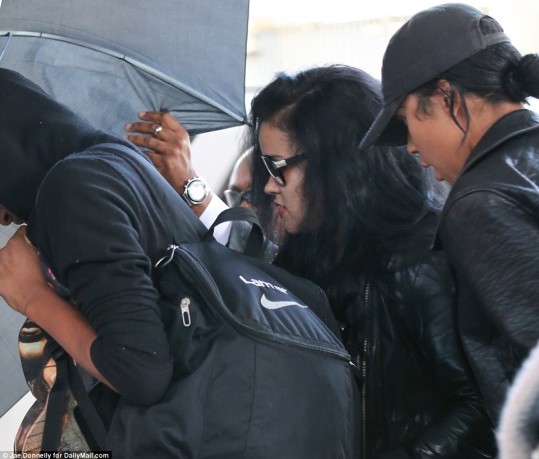 Lamar Odom has the support of his family as he fights for his life in Nevada. The former NBA player's  kids flew out to see him in the hospital earlier this week along with their mother, Liza Morales. Lamar's daughter, Destiny, hid her face from paparazzi while the star's son made eye contact with photographers.
Meanwhile, Khloe Kardashian has been by her estranged husband's side since learning of his admittance to the hospital after being discovered unconscious in a Nevada brothel on Tuesday. The star player is said to be on life support and a family friend tells media, "They're pretty sure this is goodbye, but they're praying for a miracle."
Lamar has reportedly suffered several strokes as a result of what examiners believe to be a drug overdose. In addition, TMZ reports that the athlete is receiving dialysis treatment for kidney failure.
Khloe and Lamar were married for more than five years before moving to divorce one another. The separation, however, was not finalized so Khloe is currently making decisions on Lamar's behalf.
Photo/Source: Dailymail.com