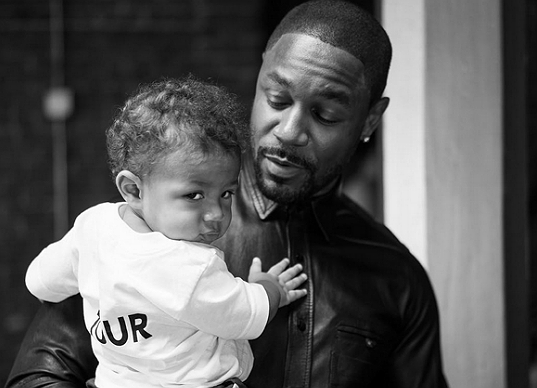 Zion Babbs is one happy kid. The son of singer Tank and Zena Foster was recently photographed and recorded while spending time with his family.
Tank expressed much anticipation in returning home after being away from his son last week. "Can't wait to get back to this little guy," shared the singer. "All my kids were awesome babies and he's falling right in line. 9 months and counting. I wonder if he'll sing, write, produce, act, do martial arts, gymnastics, whatever!..lol. I'm so anxious to know.. Love u man."
Zion is apparently excited about his future too as he was recorded while laughing in his crib. Tank can be heard asking the little one what he was so happy about in the video, and Zion's response is even more exuberant. "Caption this," shared the singer.
Zion is Tank and Zena Foster's youngest child. The celebrities also have a daughter named Zoey. See more pictures and footage of baby Zion and the family below!
When Zion is happy
https://instagram.com/p/8tqBB_FHkC/
The family on Space Chariot scooters
https://instagram.com/p/8rYu4PlHmY/