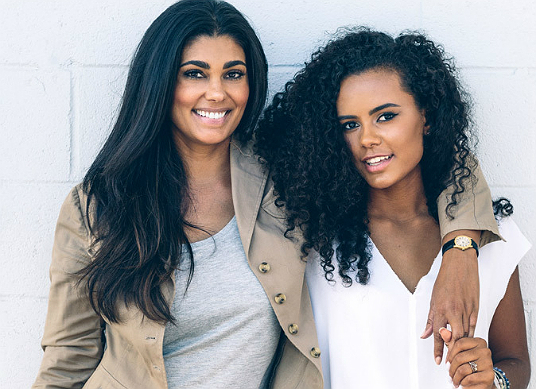 Ava Dash is giving back. The 15-year-old daughter of designer and philanthropist Rachel Roy recently teamed up with Ugg and The Teen Project to decorate the living quarters of several well-deserving foster care teens.
Miss Dash tells media that it was her pleasure to be a part of something that allows her to brighten another person's day. "My mom and I wanted to find a charity that I could work on on my own," says Ava of her partnership with Teen Project. She further explains, "When I come home from school my room is my sanctuary so I wanted to bring some of the cozy aspects of that into their rooms."
Teen Project focuses on young people who are approaching the point of aging out of foster care. The organization seeks to provide them with the support needed to positively impact society while giving them the basics that every teen needs to thrive. Ava's contribution gave eight girls in the program renovated rooms that had Ugg seating and bedding provided by Echo.
Ava is Rachel Roy and Damon Dash's oldest daughter. The teen also has a little sister named Tallulah.
See more pictures of Ava below!