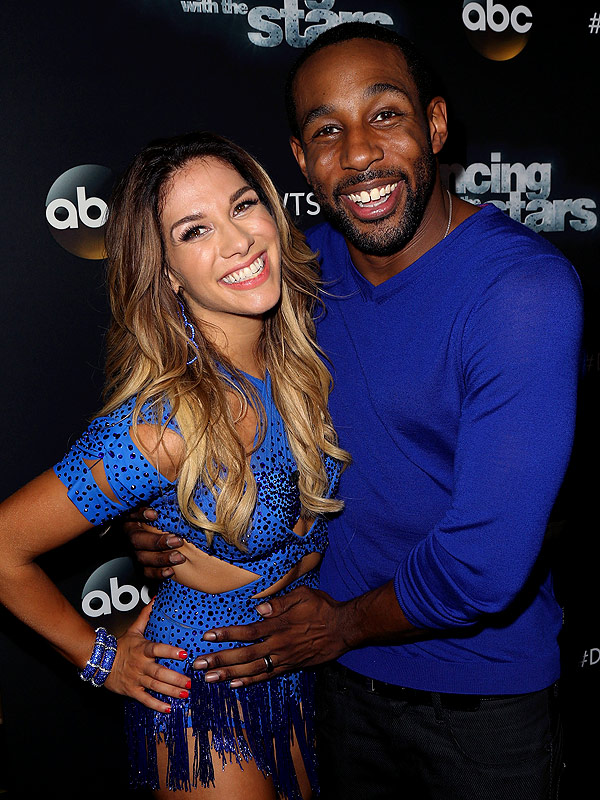 Congratulations to Allison Holker and Stephen "tWitch" Boss on the expectancy of their child. The couple announced their expectancy during the latest episode of 'Dancing With the Stars,' and Allison spoke with Wetpaint about her pregnancy shortly thereafter.
"My husband and I, we love big scenarios," shared Allison. "We wanted to keep [the announcement] fun for everyone, and tell everyone at the same time. There are so many people you want to tell, and if someone hears after someone else, they feel badly you didn't call them first… We thought the best way was to tell everyone at the same time."
Allison and Stephen waited until after she delivered a smash hit performance during the latest episode of 'Dancing With the Stars' to share the joy of their expectancy. Holker's daughter, Weslie, was onstage as the announcement was made. Allison told Wetpaint that the youngster cannot wait to be a big sister.
"She talks about it every single day, and she's just so helpful," said the professional dancer. "She asked, 'When do I get to babysit?' And I'm like, 'Little girl, you can babysit as soon as you can!'"
Allison is four months pregnant with her and Stephen's first child. She plans to work through much of her expectancy and will keep up a workout regimen over the next nine months. Weslie is Allison's daughter from a previous relationship.