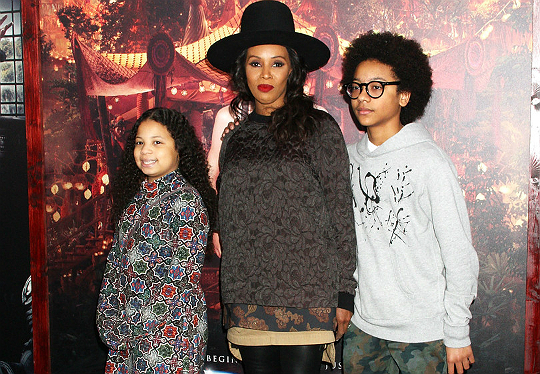 June Ambrose and her kids supported Pan at the film's New York premiere this past weekend. The celebrity stylist, along with her son Chance and daughter Summer, stopped by the debut at the Ziegfeld Theater on Sunday.
June and her children were fashion forward with the stylist wearing leather pants and layers of shirts. Chance and Summer were also dressed to impress with age-appropriate casual wear. Chance leaned in close to take pictures beside his mom while Summer struck out on her own for a pose.
Pan is a children's film that centers around 12-year-old Peter (Levi Miller). The tween is taken to the adventurous world of Neverland after living in an orphanage in London that is both unfulfilling and boring. Peter discovers his purpose in Neverland and meets a number of friends who help him accomplish his goals.
Pan will make its public debut on Friday, October 9, 2015. June Ambrose has two kids with husband Marc Chamblin.
Photo: Getty Images