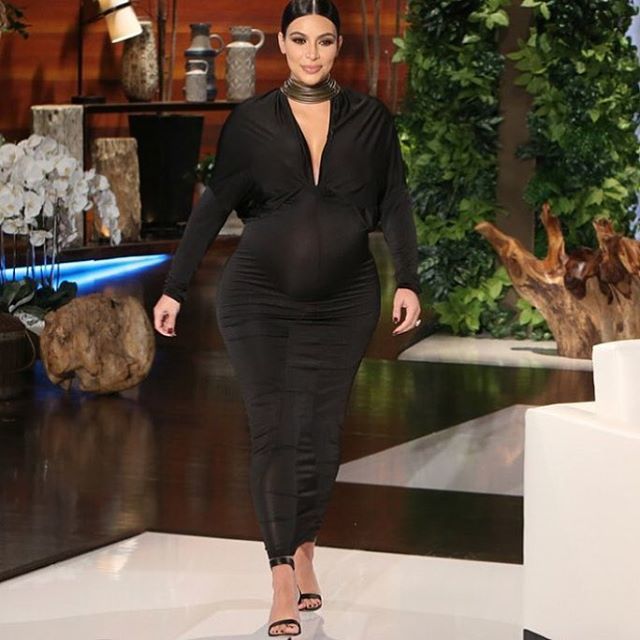 Kim Kardashian-West stopped by the Ellen Degeneres show earlier today to discuss everything from baby names to North West meeting Caitlyn Jenner for the first time.
The reality star, who is seven months pregnant with a baby boy, revealed to DeGeneres that though she and husband Kanye West have not decided on a baby name just yet, she does like the name Easton West.
"I don't think my husband likes that name, but I do like it. I don't we'll go another direction. It's definitely not South. Every time someone says 'South' I just want to roll my eyes. It's not a good direction."
Kim also revealed that North met her grandparent Caitlyn Jenner, formerly known as Bruce Jenner, three months ago. "I brought North over for Mother's Day. No, was it Father's Day? It was Father's Day," Kim said. "I called and I said, 'Are you really inviting us over for Father's Day? Are you expecting a gift? You're not double dipping here. Are you Mother's Day or Father's Day? You get one gift.'"
Watch the videos below!