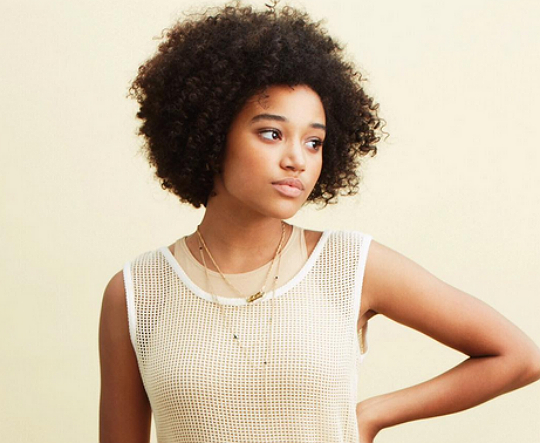 Amandla Stenberg is one young star who is not afraid to speak her mind. The teen tells ESSENCE that her upbringing has much to do with her outspokenness.
"My mom is a really powerful artist, creator and writer and a really smart Black woman, so she has always set an example for me and taught me how to express myself through words and other mediums." Although her words as an activist who takes to social media to share her opinions are powerful, Amandla often finds that she is misunderstood.
"I noticed that whenever I was trying to talk about social justice and how Black women are framed in the media, quite ironically, I would be framed in a certain way that would demonize me and take away the value of my point," says Stenberg of the backlash that she has received as a result of discussing racial inequalities. "Whenever Black women have a point, they're characterized as Angry Black Women, and therefore the thing they're talking about is no longer of importance because they have to deal with them being overly emotional or something."
Still, even with the criticism, Amandla presses towards her goal of being an inspiration to many. "My larger goal is to affect and empower more Black girls," shares the star. "Even though the response to what I've talked about isn't always necessarily positive, I've thought to myself, 'Wow, it's so incredible that we are even having those conversations and that that was my doing.' I felt so honored and proud that I could even bring these important things to the forefront."
Check out Amandla Stenberg's full interview in the October issue of ESSENCE magazine available on newsstands nationwide.