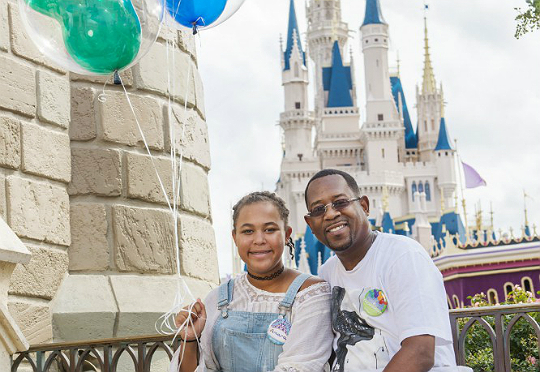 Happy Birthday Amara! The 13-year-old daughter of Martin Lawrence celebrated her birthday at Disney World earlier this week. Martin took a break from his stand-up gig to commemorate his daughter's birthday with other family members and friends.
Martin is recognized as one of Hollywood's funny, yet candid, men. The comedian often gets explicit during his comedy shows, and withheld little when discussing his life in front of the camera a few years back.
"I want my daughters to hear that story," says Lawrence of his life's account as expressed in the film Runteldat. The movie reveals Martin's struggle with substance abuse and his interaction with law enforcement while under the influence. "I want every kid in the world to hear that story," shares Lawrence, "so they know they have choices and not to make the same choices that I made. I have no problem with telling the truth."
Martin Lawrence has three daughters.
Photos: Chloe Rice/Disney