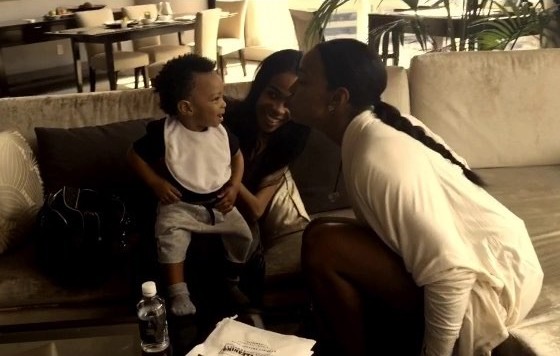 Titan Witherspoon is warming hearts everywhere. The little one was recently recorded while enjoying a musical selection rendered by mom, Kelly Rowland, and singer Michelle Williams.
Baby Titan smiled as his mom serenaded him with an original song that had his name at the forefront. Kelly encouraged her Instagram followers to share the cute footage by writing, "Ok your turn, add a third, post the video and make sure you hashtag #TITANSsong #GO!"
The singer has been hard at work in the studio and with other business ventures in addition to serving as a wife and mother at home. Rowland recently commented on her balance between work and home by saying, "The wife thing, the mommy thing, and you're supposed to be a businesswoman, and you're supposed to, of course, make time for yourself. Now I see why some people go absolutely crazy. But I've found the balance, and I'm grateful that I have people to help me through this process."
Watch Rowland serenade her son!
https://instagram.com/p/7qYWE1v-Qo/