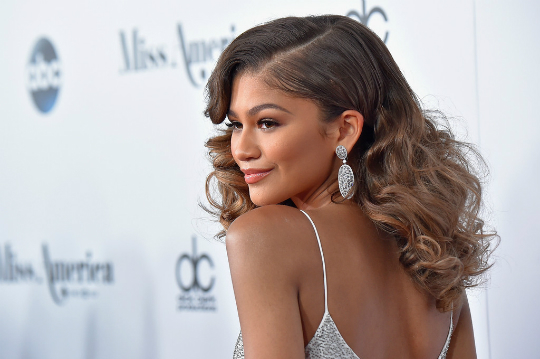 Zendaya Coleman posed for photographers before heading inside of Atlantic City's Boardwalk Hall Arena to judge the 2016 Miss America Pageant on Sunday. Coleman's fashion style resembled that of Hollywood tradition as her silver gown was ankle length and the matching accessories were elegant yet noticeable. The K.C. Undercover star was more than thrilled to be a part of the 2016 Miss America Pageant.
"It's great to be part of a show that celebrates women who are in college or graduated, and striving to make the world a better place through their chosen platform, ranging from domestic violence and bullying to cancer research and female empowerment, while also embracing beauty and fashion," said Miss Coleman in a statement shortly after being selected as a judge in the competition. "I remember watching Miss America as a kid so it's an honor to help celebrate the 95th anniversary of the competition and to help select the next Miss America."
Miss Georgia Betty Cantrell was the winner of this year's pageant, and the recipient of a $50,000 scholarship. Vanessa Williams, Miss America 1983, also served as a judge in the competition.
Photo: Getty Images