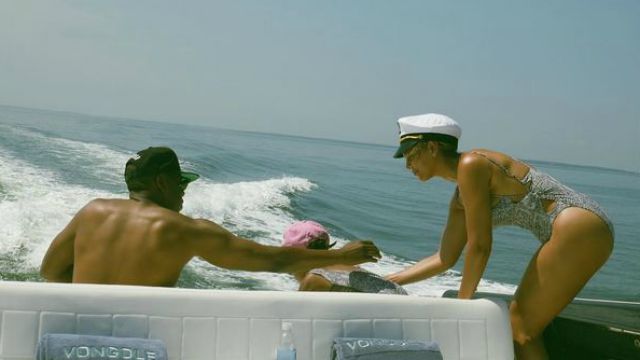 In honor of her 34th birthday today, Beyonce's closest friends and family have uploaded a musical playlist on her website that remind them of their "most cherished moments with her." The singer's husband Jay Z and daughter Blue Ivy  each dedicated a song to  the birthday girl along with sweet birthday messages.
Blue Ivy Carter selected Disney song "Part of Your World" from The Little Mermaid. "Mommy, you sung this to me all the time," she is quoted as saying. "Happy birthday, Mommy!"
Jay Z chose Coldplay's "Yellow". "This song reminds me of you and I on vacation. 'Look at the stars, look how they shine for you.' So many legendary nights. It represents vulnerability; it's us in our own world, away from work and totally lost in love.  'For you I'll bleed myself dry.'"
Check out the full music playlist on Beyoncé's website featuring dedications from beyonce's mom, dad, sister, nephew and more.
https://instagram.com/p/7OBfEvBQRE/?taken-by=blackcelebkids