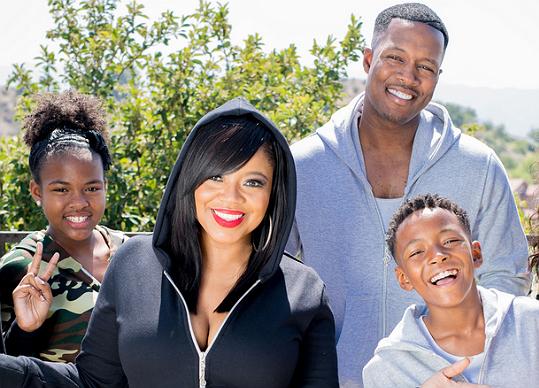 Bring on the onesies! Shanice Alexander debuted her handmade one piece jumpsuits earlier this week. Flex and the kids rocked the outfits alongside Shanice in a promotional photo shoot.
The actor told fans that his wife's onesies are "made in Brazil! With the finest fabrics and quality not your typical onesie,onesiez by shanice are super comfy for at home or on the go!! Topped off with all zippers garnishing a music note symbolizing the first letter in Shanice's name.And lastly when you order your tax and shipping is already included in the price."
We saw Shanice's hard work and dedication in getting her vision for fashion off the ground during a recent episode of the family's reality show, Flex and Shanice. The R&B singer solicited the help of investors in funding her dream, and stopped at nothing to see it come to fruition.
Learn more about Shanice's onesies here. The singer has two kids, Imani and Elijah, with her husband.