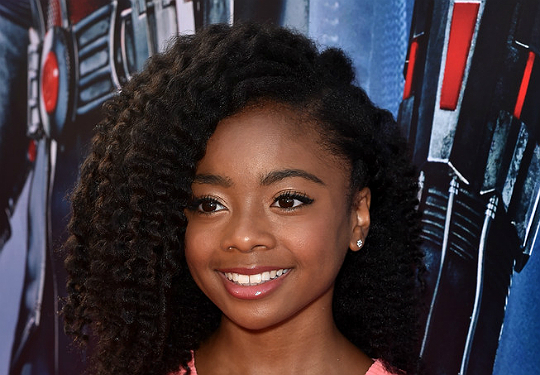 Get ready for loads of fun tonight! Disney Channel will kick off its "Share the Adventure Weekend" that will celebrate the uniqueness found within everyone. This special television programming event will feature special airings of Disney and Pixar's Brave, Mulan and Tangled. "BUNK'D" star Skai Jackson and "Mighty Med" star Paris Berelc, who is also starring in the Disney Channel Original Movie "Invisible Sister" premiering October 9, will share their favorite princess moments.  Their segments, as well as other shorts featuring other Disney Channel stars, will begin airing on Disney Channel this Friday August 28 and ends on Sunday, August 30, 2015.
Get a first look at Skai and Paris' segments below!
Share the Adventure: Rapunzel
Skai Jackson from "BUNK'D" performs a reenactment of "Tangled" with her best friend Jayka directing her!
https://www.youtube.com/watch?v=vYN5PhJNt-U&feature=youtu.be
Paris Berelc from "Mighty Med" and the upcoming Disney Channel Original Movie "Invisible Sister," and her best friend A'Lasia recreates the voices to their favorite scenes from "Aladdin!"
https://www.youtube.com/watch?v=9IPpRTmuFCU&feature=youtu.be
The Share the Adventure Weekend schedule is as follows:
"Brave"- FRIDAY, AUGUST 28 (8:00 p.m., ET/PT)
"Mulan" – SATURDAY, AUGUST 29 (8:00 p.m., ET/PT)
"Tangled"- SUNDAY, AUGUST 30 (8:00 p.m., ET/PT)