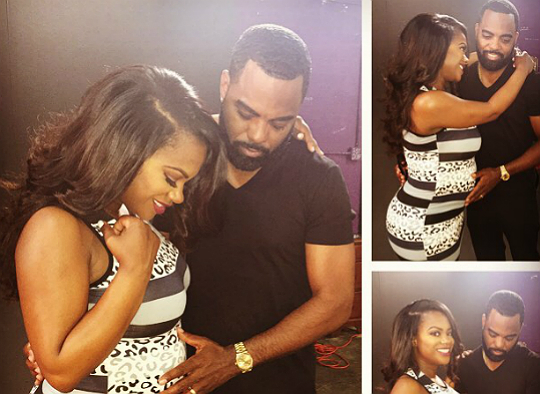 Kandi Burruss and Todd Tucker are enjoying every moment of expectancy. The celebrity couple recently shared a picture of themselves while looking adoringly upon Kandi's protruding stomach. Todd placed a loving hand on Kandi's bump in one candid while the reality star looked upon her little miracle.
The Tuckers tried to get pregnant by traditional means before deciding to go the way of in-vitro in April. "We have started the process," shared Kandi with fans. "So just pray for us that everything is great and we get a healthy baby! My family definitely, they definitely want a baby for me and Todd," added the star.
Prayers were answered as the Tuckers announced their expectancy a few weeks later. "We're so thrilled to announce the news of our bundle of joy," exclaimed the couple. "It's a dream come true."
Kandi and Todd each have a child from previous relationships. Their son or daughter, who is expected to arrive in coming weeks, will be their first little one together.