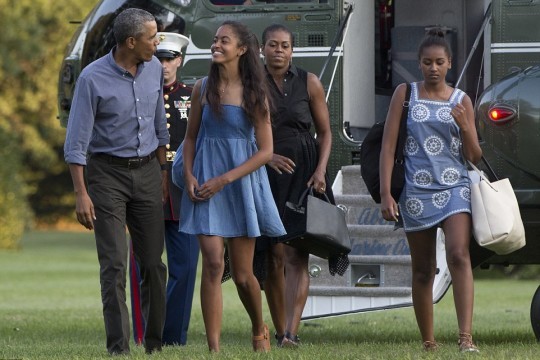 The Obamas have returned to the White House after a fun summer vacation at Marthas Vineyard. Malia conversed with her father while walking across the grass on Capitol Hill. Michelle and Sasha walked alongside them with semi-sour faces.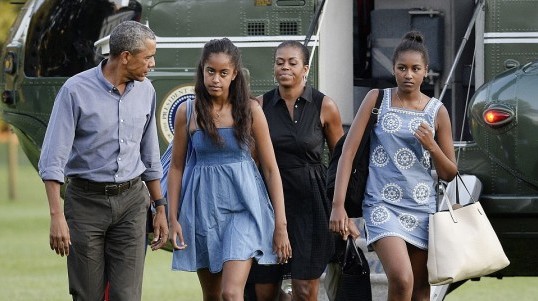 It seems that none of the Obamas wanted to leave the vineyard as all of them wore sad faces when departing from the vacation spot, where they went bike riding and enjoyed a few games of golf.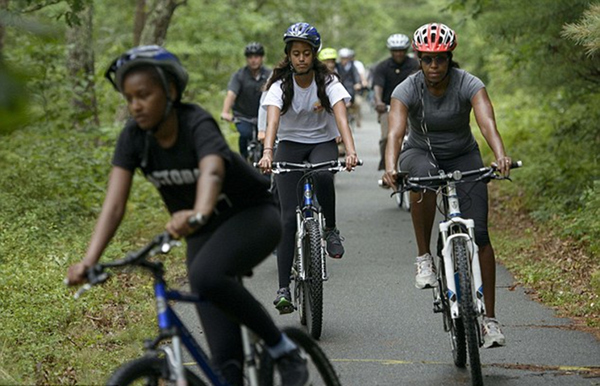 Nearly eight years have passed since President Obama first took office, and we have been privileged to watch Sasha and Malia grow up. Although living in the White House has been stressful for the commander in chief, President Obama has managed to maintain a sense of normalcy with the help of his wife and kids.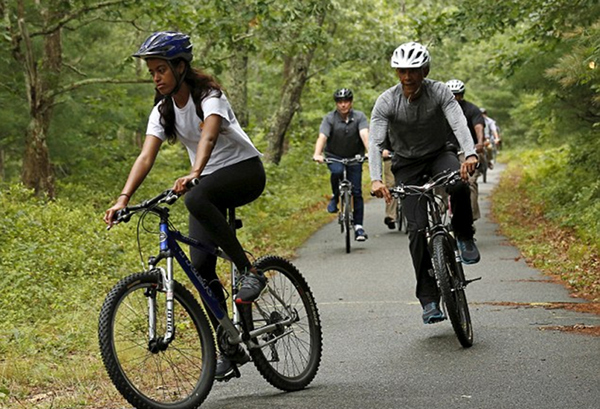 "It just so happens that I'm fortunate enough to be surrounded by women," said the president to MORE magazine earlier this year. "They're the most important people in my life," added the politician. "They're the people who've shaped me the most. And in this job, they are my sanctuary."
Sasha will start high school this autumn, while Malia will begin her senior year in coming weeks.