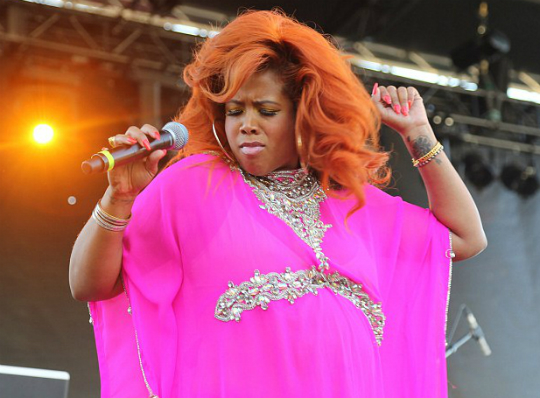 Congratulations to Kelis who is pregnant with her second child. The singer rocked out at the Afropunk concert in New York City, where she showcased her bump in a pretty pink dress. Many fans were shocked to that the star was expecting as it has been a while since Kelis has been in the spotlight.
"She is really excited about her pregnancy," shared one family friend with E! News. "She has a great support system from her family and friends. She is in really amazing spirits."
Kelis already has a son named Knight who has taught her a lot about life. "I think that my music reflects a lot of my changes throughout my life," shared the singer earlier this year. "In being a mom, I've really grown to love learning [and] teaching and watching my son grow up."
Kelis is allegedly married to actor Michael Mora. No word on whether or not the singer is expecting her second child with him.