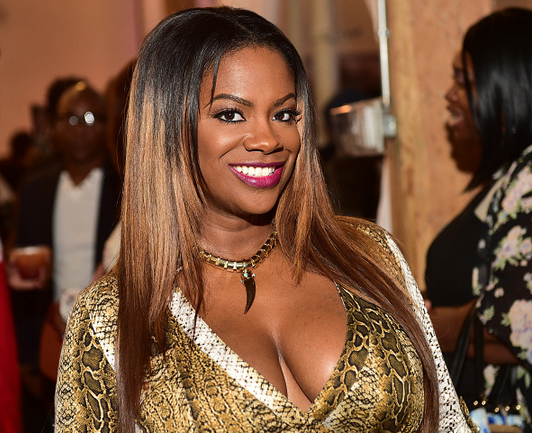 Kandi Burruss bumped around good friend Kenya Moore's hair care launch event at the M Rich Building in Atlanta, Georgia, this past Monday. The Real Housewives of Atlanta star cradled her protruding stomach as photographers took pictures.
Kandi received quite the surprise a few days ago when consultants at her Bedroom Kandi convention threw a baby shower in her honor. "Today our #BedroomKandi convention ended & my consultants surprised me with a baby shower! Thank you! That was a great surprise," shared the reality star on Instagram. Burruss is usually the one pouring into the lives of  business professionals who attend her annual convention but was definitely on the receiving end at this year.
The star has expressed excitement in expecting her first child with husband Todd Tucker. "I'm ecstatic," shared Burruss with PEOPLE a few weeks ago. "We've been looking forward to this moment," added Kandi.
While they have not revealed the sex of their child, Kandi and Todd are hoping for a boy. "We would love to have a boy," said Kandi to media. The reality star and her husband are expecting their bundle of joy to arrive in winter. They each have a child from previous relationships.