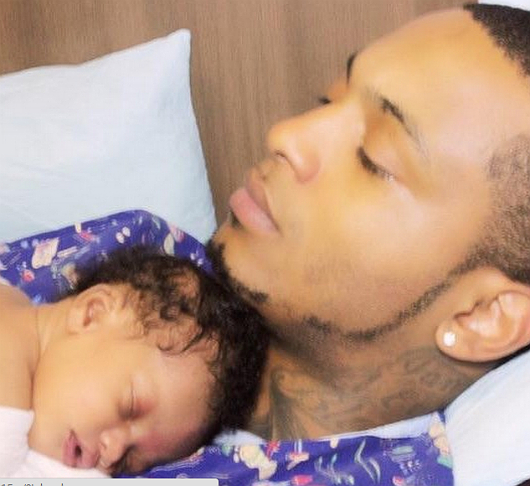 Mr. Papers is setting the record straight when it comes to his daughter, Royal, and her mother, Lil Kim. The rapper recently took to Instagram to issue a public apology for criticizing Lil Kim's parenting decisions.
"I want to apologize to the girl that I Love and the only girl I will ever Love @lilkimthequeenbee my baby's mother/ best friend," wrote Papers on Instagram this past Thursday. "She is an amazingly beautiful girl inside & out and the realest girl I kno … My heart is with her."
The rapper went on to tell fans that he lashed out at Kim because he was angry to see her with other men. "But the truth is , there is no female out here , rapper chick /celeb chick or regular female that is Badder or flyer than Kim." Paper ended his note by thanking his child's mother for allowing him to once again be active in his daughter's life.
It was just a few days ago that Lil Kim took to Twitter to address rumors of her attempts to keep Royal away from her father for spite. "Do not be fooled by the lies that are being told by theses god awful blogs," tweeted the celebrity mom. "[Mr. Papers] is the reason he hasn't seen his daughter. I would never want to take my daughter away from her father. But he has a lot of personal issues that need to be worked out."
Royal is Lil Kim and Mr. Papers' only child together. She celebrated her first birthday in June.