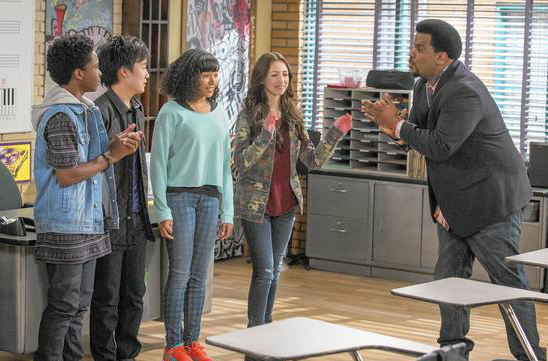 Dante Brown will be starring alongside Amandla Stenberg in the new NBC comedy series, Mr Robinson, tonight. Brown will have a recurring guest role as "DeAndre Hall" on the sitcom.
Mr Robinson stars Craig Robinson, a down-on-his-luck substitute music teacher who decides to use his position to get his uninterested students to understand and appreciate the power of music. Amandla and Dante will co-star as two of the students.
Tune in TONIGHT, Wednesday, August 5th @ 9p/8p c for one hour to support the young stars. The cast will be LIVE tweeting – so join the fun using the hashtag #MrRobinson + #DeAndreHall or #DanteBrown, specifically for Dante.
Bonus: Check out Dante's latest video.