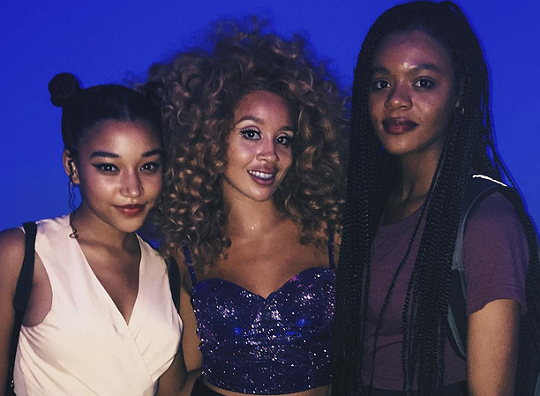 Amandla Stenberg was quite busy this past weekend. First the teen participated in a photo shoot  and then she stopped by Afropunk Fest 2015 to see Vanessa Williams' daughter, whose stage name is Lion Babe, perform.  Prior to heading to the Afropunk Fest, Amandla and a few of her friends posed in a photo shoot themed,  'Black Kids R Magic'.
Amandla  has recently become heavily involved in social movements surrounding African American rights. "What if America Loved Black People as Much as Black Culture," asked the young star in one social media post. Amandla also addressed the stigma that is associated with African American women.
"While white women are praised for altering their bodies, plumping their lips and tanning their skin, black women are shamed although the same features exist on them naturally," shared Stenberg on Instagram. She further explained, "Deeply ingrained into culture is the notion that black female bodies, at the intersection of oppression, are less than human and therefore unattractive."
See more pictures from Amandla's photo shoot below!
Photos: Instagram