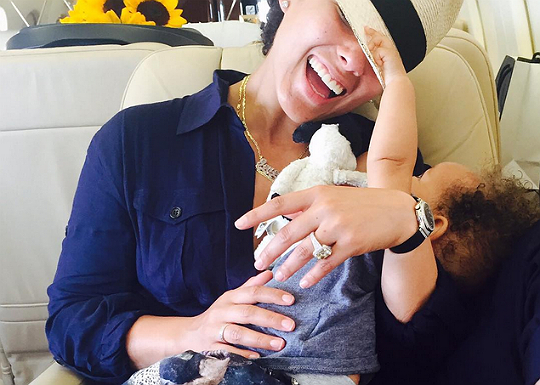 Five years strong! Alicia Keys and Swizz Beatz recently celebrated their fifth year wedding anniversary with sunflowers and baby Genesis.
"He's trying to steal my hat," captioned Alicia underneath a picture of Genesis reaching for his mom's hat. "Help me," exclaimed the star. "These are the most precious of my #28000days," added Keys.
Swizz also commented on his vibrant family and doted on his wife. "Happy 5th anniversary to my wife AKA Sunflower, AKA my life partner as we ride into the future with love, gratitude, happiness. Blessings to all the lovers worldwide," wrote the star.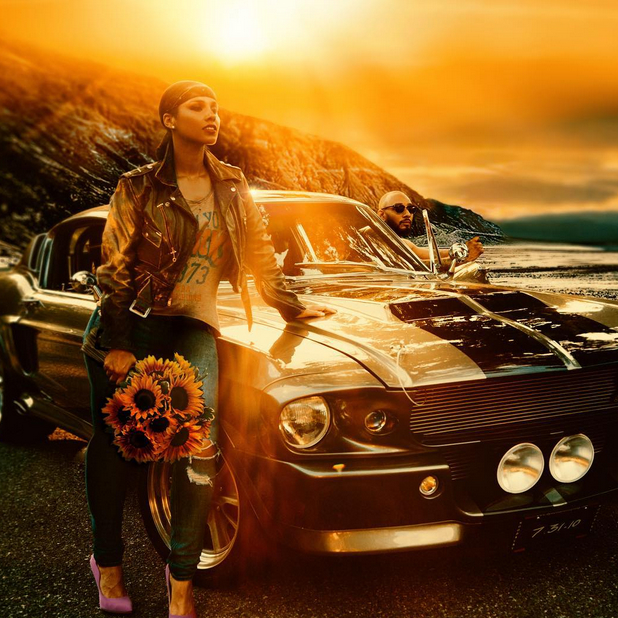 Alicia recently released a single called '28,000 Days' for an upcoming Levi jeans campaign. The song has a unique way of combining life's issues with fashion.
Although she hasn't put out a new album since releasing Girl On Fire in 2012, Alicia has been focused on music and promised to give fans more. "This is just the beginning believe me! We have so much to talk about! Live everyday like its your last," tweeted the star shortly after releasing '28,000 Days.'
Alicia Keys and Swizz Beatz wed on July 31, 2015. They have two sons, Egypt and Genesis, together. Genesis was born on December 27, 2014. See more footage of the family below!
Alicia and Swizz dancing on their anniversary
https://instagram.com/p/5z26uwSDAm/
Genesis talking with 'Dada'
https://instagram.com/p/540BYvSDDZ/