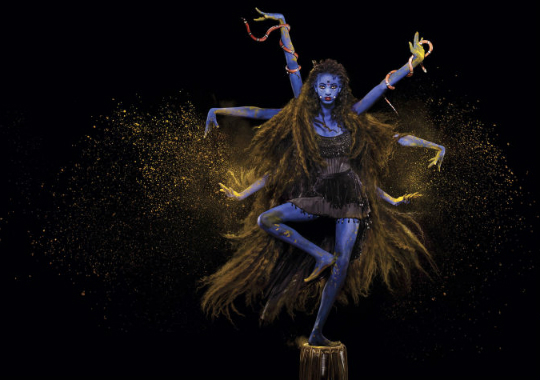 Willow Smith appears in the September issue of Harper's Bazaar for the publication's 'Icons Portfolio'.  For her feature, Willow transforms into her idol, the Hindu goddess Kali. Willow says she picked Kali because in her experience of reading her mom's books about goddesses, "Kali stayed with [her] because she is "terrifying yet beautiful." Ideal combo, I'd say.
The editorial also features Rosie Huntington-Whiteley, Jessica Chastain, Katy Perry, Oprah, and more styled as their personal icons.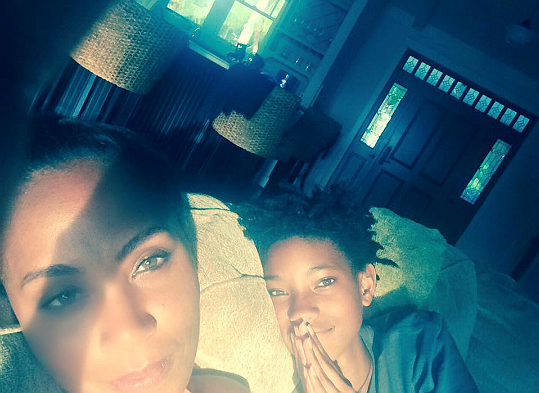 Meanwhile, Willow is currently on vacation with her mom in Hawaii. The duo have been enjoying some quality time together. "That beautiful moment when you realize your teenage daughter actually still likes you and really enjoys hanging with you," Jada captions of the picture above. Check out more pictures of the Smith women in Hawaii below!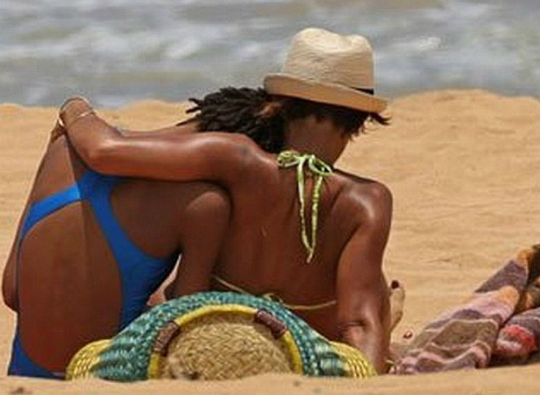 https://instagram.com/p/5shBe2PNqH/?taken-by=gweelos
https://instagram.com/p/5tLoP0PNjm/?taken-by=gweelos
https://instagram.com/p/5n1__HPNlw/?taken-by=gweelos