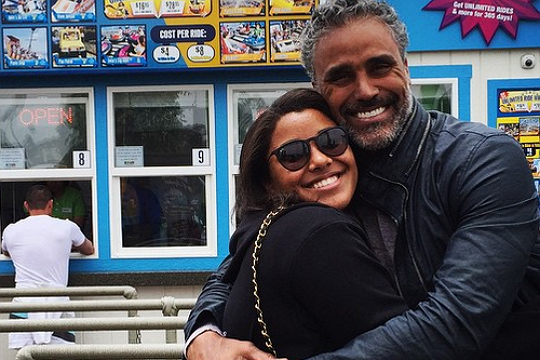 Fatherhood takes on a different look when your kids are teenagers and young adults. Rick Fox knows this all too well and recently talked about his experience as a dad now that his son and daughter are exploring independence.
"My daughter's 15 [years old], my son's 20 [years old]," said the celebrity dad on the Boris and Nicole Show. "Communication is key," added Fox. "[It's important to know] the truth of who you are and understanding that it has value, and standing up for that."
The actor further explained, "In the case of my daughter, I'm constantly making sure that she has an example of a man in her life that she deserves. So I try to be that daily for her. In the case of my son, just allowing him to become his own man but also really own his passions; knowing that the things that he has passion about have value and if he stands for them there's a woman out there for him that'll really get behind him as he would get behind her with her passions."
See what else Rick had to say about fatherhood and the possibility of him getting married again in the interview below!