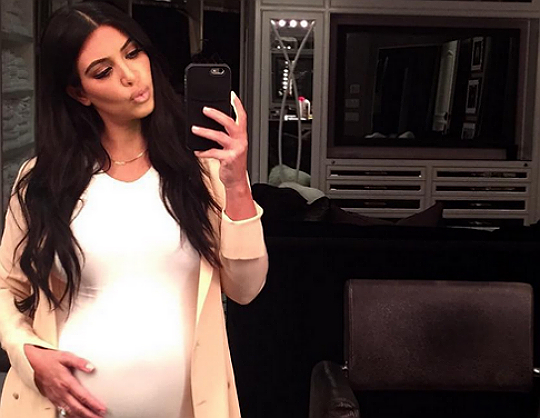 "Good night baby." Kim Kardashian-West recently shared a candid of herself while wearing a white dress with beige coat. The Reality TV star cradled her baby bump as she posed for the camera.
Kim also showed off her bump this past weekend at her master class makeup session. Mrs. West's makeup artist, Mario Dedivanovic, partnered with the expectant mom to present the event that was valued at $300 per person. All attendees had the pleasure of seeing Kim in person while the star served as Dedivanovic's model. Guests also learned proper application and removal of cosmetics.
Mrs. West will be giving her daughter lessons on beauty in coming years. North has already learned the art of photography while on the red carpet, with Kim teaching her how to put on a serious face when in front of paparazzi.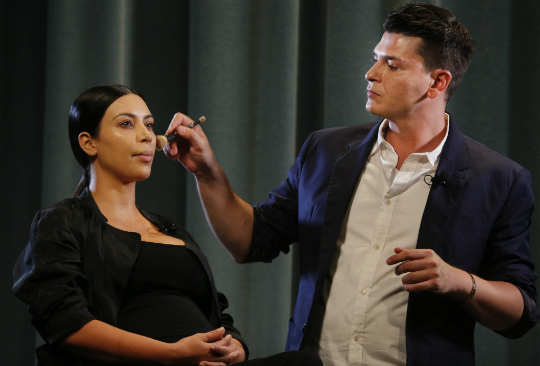 Although solemn in public, North is playful in private and unleashes the creativity within at home. "She goes to music class several times a week," shared Kim of her daughter's artistry a few months back. "Every time a song comes on she's up dancing and she tries to sing. If you are singing a song she'll try singing it along with you and it is so cute to watch."
North will have a little brother to share her songs with when Kim Kardashian gives birth this winter. The Reality TV star is expecting her second child with husband Kanye West.