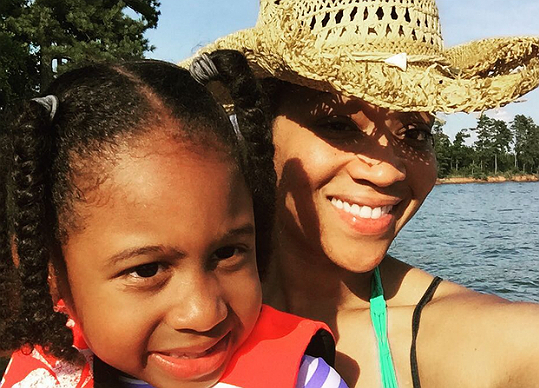 Mimi Faust and Eva had a fun day at the lake on Sunday. The Reality TV star and her daughter toured all facets of Lake Allatoona in the northwestern area of Atlanta, Georgia.
"Back on the boat," shared Mimi with Instagram fans. The celebrity mom also uploaded a few photos of her and Eva preparing to take a ride on the watercraft. "Boat life," captioned Mimi underneath a cute photo.
Lake Allatoona is considered a very important part of Bartow County. The area serves to prevent floods in the region and provide water to residents living in the area. Lake Allatoona is also a great recreational space for families, and home to fish and wildlife management.
Eva certainly expressed excitement in visiting the lagoon on Sunday as her mom took a picture of her while en route to the vacation spot. She is Mimi Faust's only child with Stevie J.