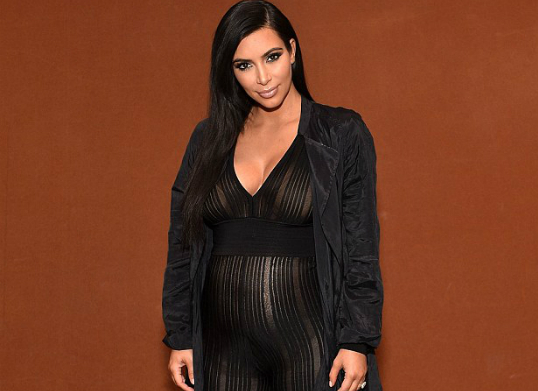 Kim Kardashian-West showed off her growing bump as attended the LACMA Director's Conversation With Steve McQueen on Friday night. The expectant mom revealed her expanding figure in a sheer black jumpsuit.
Kim has admitted to fans that her weight has gone up since becoming pregnant. "I'm at that stage now where I wake up with a flat belly but then as I eat and by the end of the day it pops out," tweeted the celebrity mom last week. "This means it's about to pop," Kim added.
The 'Keeping Up With the Kardashians' star also told social media subscribers that she has gained twenty pounds thus far. "Went to the Dr today for a check up, guess I was off on my 20 week mark by a week or two … But not the 20 lbs," shared West.
Kim is expecting her and husband Kanye West's second child to arrive in winter. The power couple already parents a daughter named North who celebrated her second birthday in June.
Check out more pictures of Kim and her family at Kylie and Kendall's graduation below!
Photos: Getty Images/Instagram