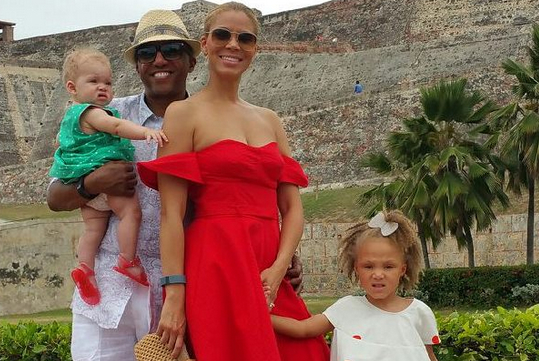 Erika and Kevin Liles took full advantage of this vacation season in South America. The celebrity couple took their daughters, Genevieve and Valentina, on a tour through the various regions of the continent.
"Sightseeing in Cartagena," shared Erika along with a picture of Genevieve with Instagram fans. The celebrity mom gave a little history on the area by telling subscribers that Cartagena is a city in Colombia that "was 1 of 2 big slave ports in South America."
Erika also shared a photo of her youngest daughter Valentina. The star told fans that the little one was "a trooper yesterday as we went around exploring. She deserves an extra teething biscuit today!" All of the sightseeing ended on an extraordinary note with the family taking a ride through town in a horse drawn carriage.
The Liles made their return to the States in time to attend Russell Simmons' 'Art For Life' event in New York last weekend. See more candids from the family's vacation below!
https://instagram.com/p/5FV3T6vo4a/
https://instagram.com/p/5D6FgmPo1n/
https://instagram.com/p/5CcG2GPo4i/
https://instagram.com/p/5AyGw2Po1O/
https://instagram.com/p/5BDa9PPo1t/