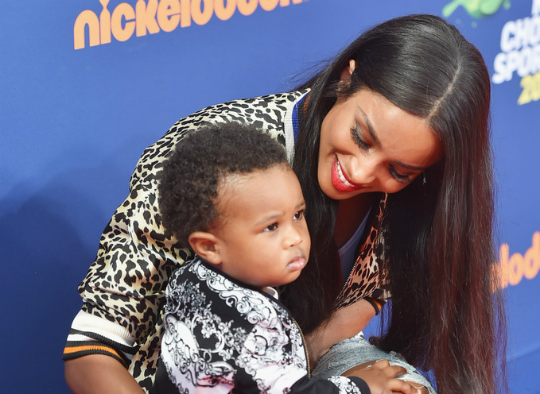 Russell Wilson had the support of his girlfriend and her son at Nickelodeon's Kids' Choice Sports Awards on Thursday. Ciara and Future took several pictures while on the red carpet, and supported Russell in the audience as he hosted the event. At one point,  Ciara got on stage and did the 'Nae Nae' with her beau.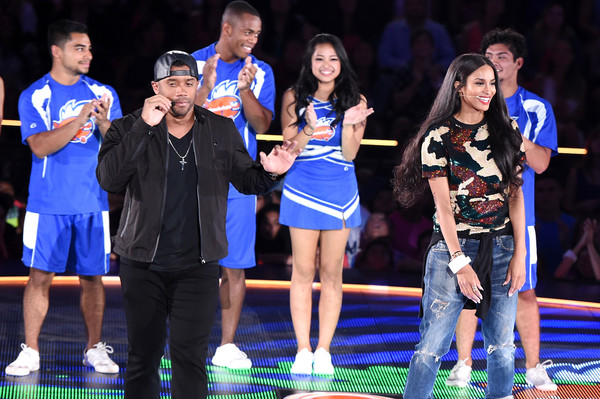 Many could not get over how much Ciara's son has grown. Future exhibited a lot of energy at the event and was happy to interact with guests while mom watched.
Ciara recently told media that her son is growing by leaps and bounds. "He's talking, walking [and] eating," said the 'I Bet' singer. "He loves eating spaghetti, tosses it everywhere. [He] loves playing chase [and] being read a book."
The celebrity mom further explained, "This is exciting for me because I try to read him books along the way, and there was the first period where he obviously didn't know what was going on And there was a moment where he was like, 'I'm not checking for a book right now. I want to check for these toys." Now the little one asks mom to turn the page when she is reading to him.
Future is Ciara's only child with ex-boyfriend Nayvadius Wilburn, a.k.a. Future. He celebrated his first birthday in May.
https://instagram.com/p/5N_Y_7hQW7/?taken-by=blackcelebkids