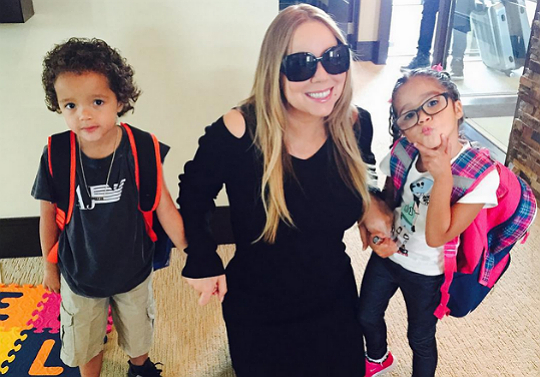 Mariah Carey is working in Vegas while the twins are attending school. You read right, Monroe and Moroccan are in summer school! The 'We Belong Together' singer shared a cute picture of her twins right before they headed out for an enlightening day of learning earlier this week.
"First day for Roc and Roe and they're already in summer school," shared Carey along with the picture. "Following in my footsteps," added the star.
Mariah has a show at Caesar's Palace Colosseum called "#1 to Infinity" that has been garnering much praise from fans. Many love the time and energy that Mariah puts into making each show lively. The singer even brings her kids onstage every now and then, which adds a more personalized touch.
Monroe and Moroccan are always with family members as Carey explained to media during an interview earlier this year. The twins are Mariah's kids with estranged husband Nick Cannon.
https://instagram.com/p/47lD-TreOn/
https://instagram.com/p/4zgpcmLeAH/
https://instagram.com/p/4w02MLLeNz/