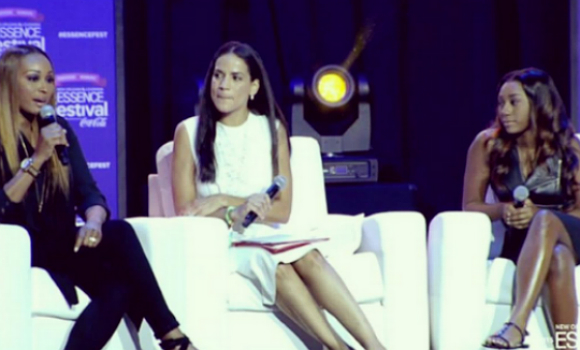 Noelle Robinson and Cynthia Bailey are a team. The mother-daughter duo recently conducted their first panel together at the Essence Festival in New Orleans.
"Had the pleasure of working with my daughter," beamed Cynthia. The Reality TV star also shared a picture of her and Noelle at the panel. "We did our first panel together," added Bailey. "The topic was Mother/Daughter relationships & how we make it work. This was @noellerobinson first panel, and although she was the youngest panelist, she held her own beautifully. I was so proud."
Noelle and Cynthia got frank during the panel discussion when asked about their love of culture. "[Black women are] just a special people," said Cynthia. "We did not start off in a position where we were positioned to excel or prosper or believe that we were anyone or anything. And as a Black woman, I have to strive to be the best that I can be because I just owe it to us."
The 'Real Housewives of Atlanta' star's daughter also commented on her African American ancestry but was a bit more on jovial side of things. "My favorite part about being a Black woman is definitely the food," said Noelle of her heritage. "I love soul food. The sweet potatoes are always the best with the marshmallows and everything."
Noelle is Cynthia Bailey's only child with actor Leon Robinson. She celebrated her sixteenth birthday a few weeks ago.