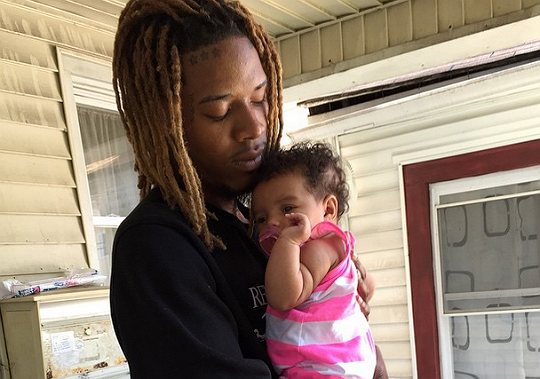 Everything that Fetty Wap, real name Willie Maxwell, does is for his son, Zoovier, and daughter Zaviera. The rapper recently shared candids of his kids with Instagram fans.
"My princess," captioned Fetty underneath one picture of his daughter. "You and your brother don't understand yet how much I love ya but a couple years down the line you'll see why daddy go so hard for his baby's (sic)." The rapper also shared a picture of his son and praised the little one's mother for bringing him to Fetty's show. "She brung him to see me after my show he was tired but he woke up when he saw me an I hate leaving him but this my job , this is really the hardest part about my job but as parents we make this s*** work."
Many have questions about Fetty's left eye, which is closed due to congenital glaucoma that the rapper developed when he was a child. "When I was younger it used to bother me a lot," said Wap during an interview. "Not bother physically, but when people would say how I looked, I fought a lot. I used to fight a whole lot. Now it doesn't bother me at all."
Fetty went on to explain that his kids changed his perspective about life. "When my son was born that's where everything really changed for me as far as the whole glaucoma thing because I was more so worried about if he was going to have the same problem," shared the star. "When he was born, he was able to see out of both of his eyes. It was like I got my vision back."
Fetty has two kids. See more pictures of Zoovier and Zaviera below!