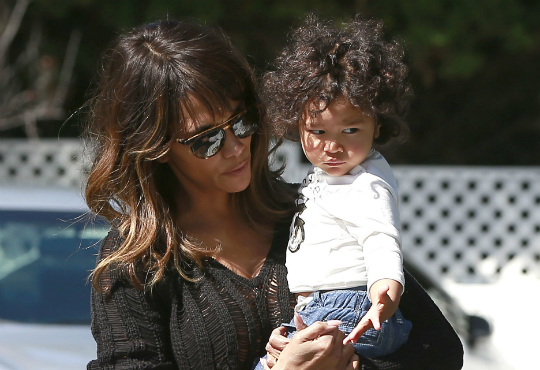 Hard work has new meaning for Halle Berry. The 'Extant' star tells Deadline that working on the set of a hit series was quite challenging after giving birth to her son last year.
"It was tough last year," says Halle. "I sort of got my sea legs, as they say. I was nursing my two-month-old baby when I started ['Extant']. The hours were brutal. I just was like a deer in the headlights. This year I was much more prepared."
Berry also tells media that she can already see the difference between raising a son and daughter at home. "I really do see the difference in the relationship, from having a little girl and having a boy and the special relationship that mothers and sons have."
Such relationship with her son, Maceo, has helped her develop her character on 'Extant,' and further delve into the story line of the series. "I'm happy that this year Ethan and I get to continue to explore what that relationship might be with a twist, because he is a robot," says the star of the current season.
The second season of 'Extant' premiered on July 1, 2015, on CBS. Fans can catch Halle in the hit series every week. The actress has two kids in all.