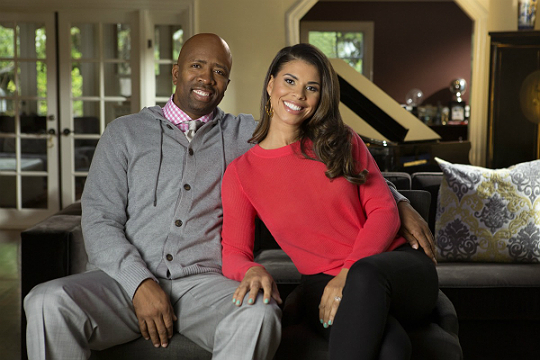 Have you met the Smiths yet? Kenny Smith and the family made their Reality TV debut, 'Meet the Smiths,' in spring and the show is hilarious.
Fans get to see all members of Kenny and wife Gwendolyn Smith's clan along with a few extended members of the family. KJ, the eldest sibling, is making his father proud by following in Kenny's footsteps. Kayla, on the other hand, is finding her own way as a recording artist, which is without a doubt impressing mom and dad.
Monique, one of the younger members in the siblings group, is more focused on social media with an Instagram account that is quite interesting. Malloy,5, and London,2, are also featured on the show and capture the hearts of many with their adorableness.
Check out a a deleted scene that features members of the extended family below. Catch 'Meet the Smiths,' on TBS every Friday at 9 p.m.