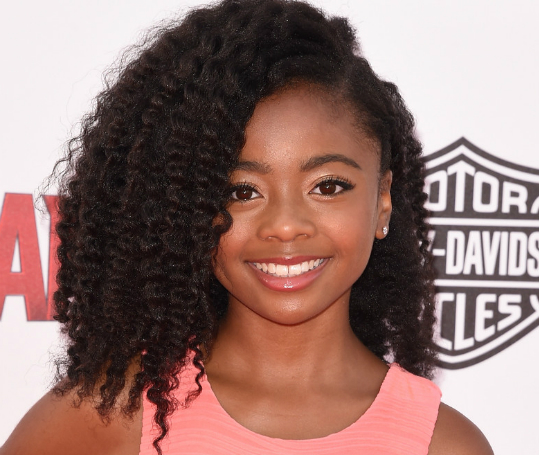 Skai Jackson was one of many young stars to attend the premiere of Ant-Man at the Dolby Theatre in Los Angeles, California, on Monday. The 13-year-old wore a dress fit for summer with white sandals that were also in line with the season.
Ant-Man is a remake of Marvel's beloved comic that centers around Scott Lang. There is much good in this con-man as he uses his ability to be smaller than life to help his mentor, Dr. Hank Pym, save the world. Scott's incredible strength will bring harmony back to society and make him a world hero among his peers.
Skai Jackson is best known for her role as Zuri Ross in the Disney Channel sitcom 'Jessie.' The young star got her start in the industry as a child model who participated in national commercials that included advertisements for Band-Aid. Skai's major motion picture debut came in 2007 with her role in the independent film Liberty Kid. She has also served as a cast member on Nickelodeon's 'Bubble Guppies,' in addition to starring in other major films.
Ant-Man makes its public debut on Friday, July 17, 2015.
Photo: Getty Images