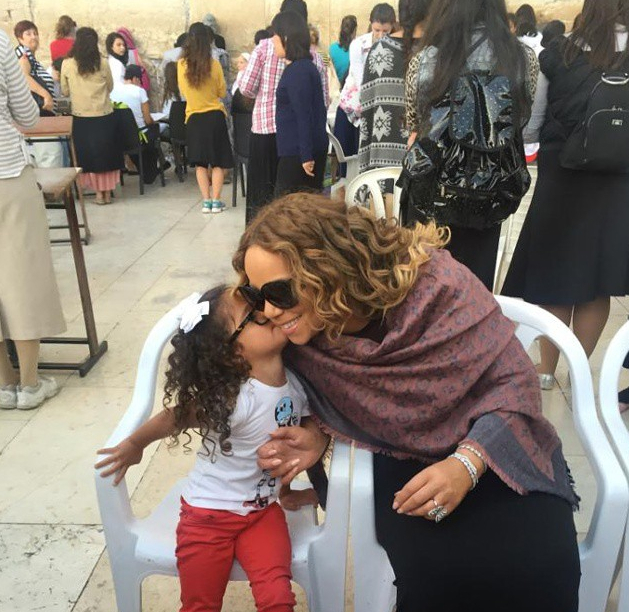 Mariah Carey, her twins Monroe and Moroccan, and boyfriend James Packer touched down in Israel over the weekend after having just visited Italy. On Sunday, the pop singer and her brood paid a visit to the Western Wall, considered to be a sacred site of Jewish prayer and place of pilgrimage.
"Me and Ms. Monroe at The Wall. #amazing #Israel," shared the star along with a picture of her with her daughter at the holy site. Monroe was in the process of kissing her mom  on the cheek when the photo was taken. Carey also shared a picture of her with son Moroccan.
The twins are either with their mother or father, and that's the way Mariah likes it. "They're with me or they're with their father," said Carey during one interview. "They're the most important thing to me," added the star. "Their family is going to be here. They're going to be great."
Monroe and Moroccan were born on April 30, 2010. They are Mariah Carey's kids with estranged husband Nick Cannon.
Photos: Instagram