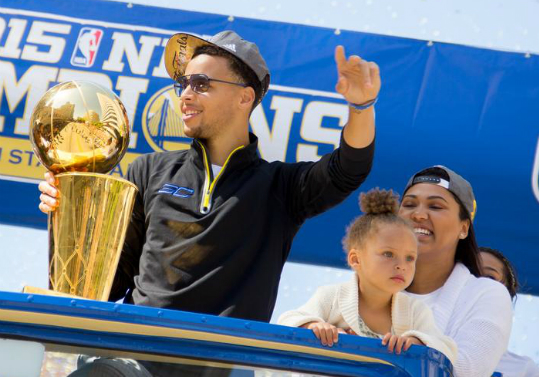 Stephen Curry #30 of the Golden State Warriors and his pregnant wife Ayesha were all smiles during the Golden State Warriors Victory Parade in Oakland, California. Their daughter Riley, on the other hand, was distracted.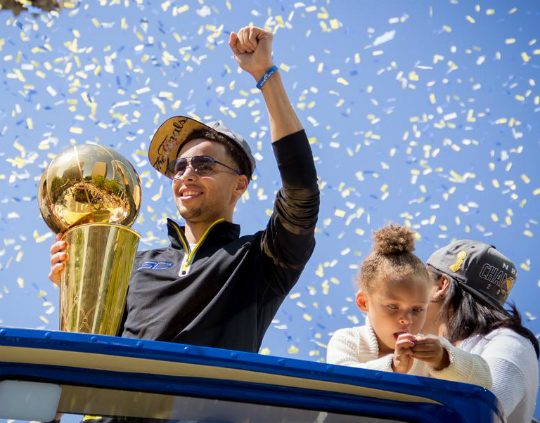 First by something in her hand…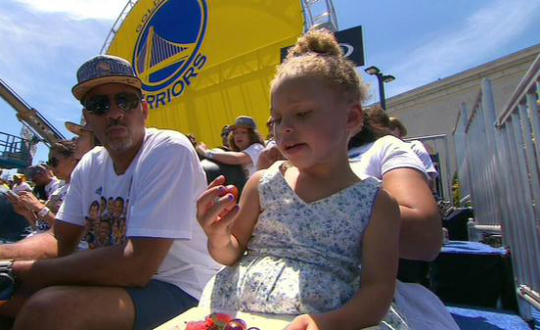 and then by a grape….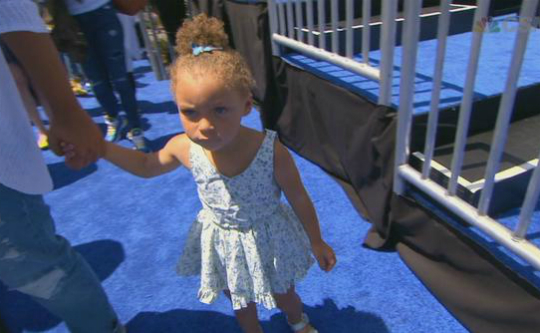 Riley later joined her dad at the podium(where he was giving a speech) but she developed a little stage fright, as you can see below.
Photos: ABC/Biz Journals