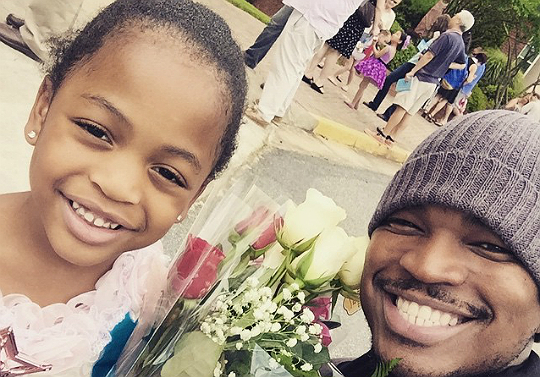 Ne-Yo sat front-row-and-center while supporting his daughter, Madilyn, at her first dance recital. Monyetta Shaw, Madilyn's mother, and the youngster's brother, Mason, were also in attendance at the event.
"Pre game," shared Monyetta along with a picture of her talking with Madilyn. "Motivational words before the big recital," exclaimed the children's author. "Her 1st one!!! So proud!!!" Ne-Yo also commented on his daughter's first recital by telling fans that Madilyn was "Daddy's lil ballerina."
While many celebrities deem it necessary to share pictures of their children on social media, Ne-Yo has told fans that he does not need to share photos of his children to prove that he spends time with them. "According to social media if you don't post pictures with your kid everyday then you never have your child," said the star a few months ago. "Feel what you want to, say what you will, my kids KNOW they are loved by both MOMMY and DADDY. And as long as THEY know, I give two s**** about proving it to anybody else."
Ne-Yo has two kids with Monyetta Shaw. See more pictures of the celebrity family below!